Origin of the Beginning
Automata
Loading...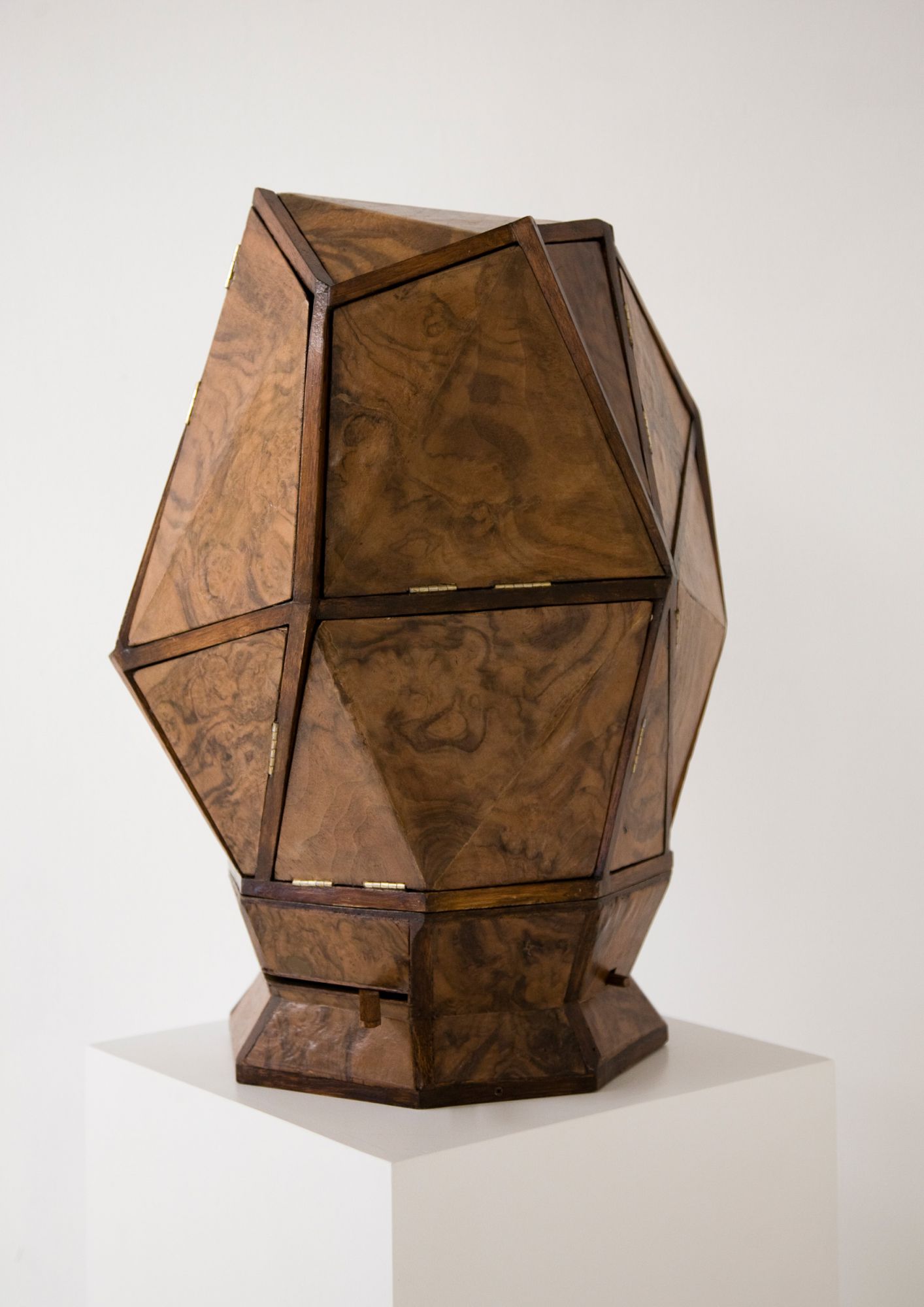 Automata are objects that spring to life by ingenious mechanical means. This windable object is made from high quality walnut. The crouched figure inside and the cubes rotate slowly, powered by over a hundred small gears.
This work springs from Van Veluw's youthful fascination for bizarre and unusual toys. As if hand-made by an eccentric 19th-century toymaker, this object is idiosyncratic in its completely asymmetrical form.
By opening the various odd-shaped doors, the viewer looks into a world animated by the figure of the artist. Covered by thousands of small wooden blocks, the maker and his surrounding (mental) space are once again integral to the work.